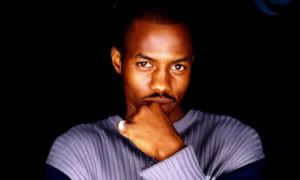 Former Roc-A-Fella Records crooner Rell was one of three men arrested in a drug sting in Calhoun County, South Carolina yesterday (Mar. 29).
Rell, born Wilbur Gerrell Gaddis, was arrested after Postal Service agents intercepted a package containing 50 pounds of marijuana in Columbia, SC.
Agents allowed the package to be delivered to a home in Saint Matthews, SC, where police arrested Rell and two associates.
Rell, 30, originally hails from Bowman, SC, but listed a New Jersey residence at the time of his arrest.
All three men were charged with conspiracy to traffic marijuana.
SOURCE:HIGHBRIDNATION