Monday, June 30, 2008
AMY WHINE HOUSE HAD THE NERVE TO CALL KANYE AND CUNT .PEOPLE THAT LIVE IN GLASS HOUSE,SHOULDNT THROW BRICKS
Posted by

THE DICKHEAD
at 9:00 PM
No comments: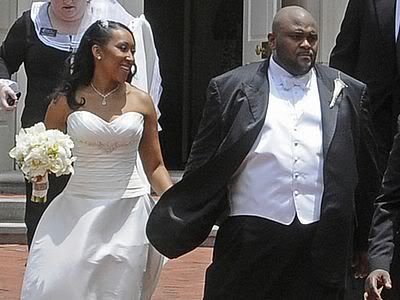 American Idol winner Ruben Studdard got married to Surata Zuri McCants in Alabama this past Saturday. Ruben says he met miss lady while signing cds at Walmart. The rest of us know Surata from Nelly's(TIP DRILL) video. Mazel Tov!
I SEE YOU U BIG DUDE.CONGRADS
SOURCE:RHYMESWITHSNITCH
Posted by

THE DICKHEAD
at 8:54 PM
No comments:

HEY SORRY TO ALL MY LOYAL READERS,I HAD TO STEP OFF FOR A MOMENT .BUT IM BACK NOW AND IT WONT HAPPEN AGAIN,FOR THOSE OF YOU WHO ARE STILL WITH ME THANKS FOR THE SUPPORT,
Posted by

THE DICKHEAD
at 7:52 PM
No comments:

Tuesday, June 3, 2008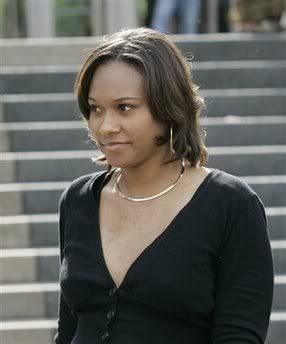 The R Kelly child pornography case came to its climax yesterday when the prosecution rested after three hours of explosive testimony from 27 year old Lisa Van Allen who claims she had several threesomes with R Kelly and his underage lover over two years during the 90's. Lisa met R after she had sex with him after being cast in his Home Alone video in 1997 when she was 17. She moved from Atlanta to Chicago to be close to him and appeared in several more videos and in his touring show, simulating sex with Kelly on stage. Lisa testified that R is obsessed with video taping himself having sex, and that he carries his homemade sex tapes around with him in a duffle bag everywhere he goes. "If we was at the [music] studio, it was in the studio with him. If he was at [the gym], it would be at [the gym] with him," she said. Lisa also testified that R paid her $20,000 last year to return a sex tape of her, the jailbait, and Kells in a threesome after promising her $250,000.00 for it. On cross-examination she also admitted stealing a watch worth $20,000.00 from Kells out of a hotel room. Lisa cried on the stand when she recalled the last time she had sex with R and the underage girl. She said Kells got mad at her because he said her crying was fucking up the footage.
The defense will present their arguments, today.
Posted by

THE DICKHEAD
at 10:42 AM
1 comment: